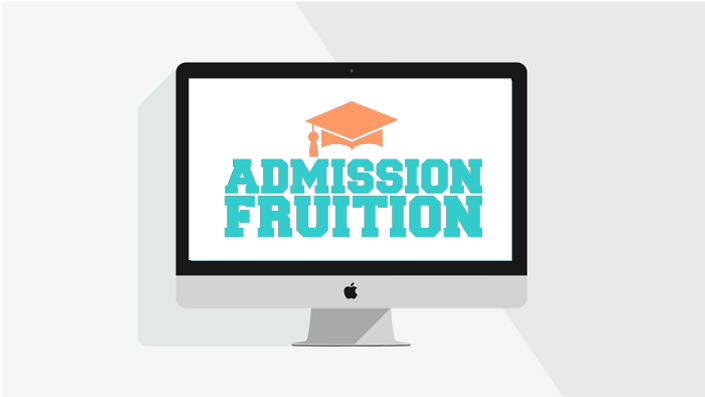 Admission Fruition
Master the college admissions process and receive scholarships to your top choice universities.
Enroll in Course
What if you had the ability to wage your high school involvements to write amazing admissions essays, score high on the SAT/ACT and get the attention of your dream universities?

Here's a secret: You can.
Does any of this sound familiar?..
You are already a high performing student but you have no idea how to leverage yourself to get into your dream university.
Your family will not be able to pay the full price tag of an expensive university so you NEED to get scholarships.
You have no idea what the Common App, CSS Profile or super scoring is. For some reason your guidance counselor has really given no guidance?!
Everyone seems to know where they want to go to college but you hardly know the difference between a liberal arts college v. research university and public v. private universities.
Thinking about applying to college is a little bit overwhelming so you are ready to get a head start so when it is time you are ready to rock-and-roll.
Did you nod your head to any (or all) of the above? Good. You are DEFINITELY in the right spot.
The secret is, the earlier you start, the better. Whether you are a freshman in high school or a rising senior, it is better to start your admissions journey LATE than NEVER. You do not want to look back wishing you knew how to get into that one university or get scholarships back in high school.

I want you to take a moment and imagine a world where you could...
Dramatically increase your chances of being admitted to any college.
Write engaging college admissions essays that win the attention of admissions officers.
Curate a personalized college list that fits your personal, educational and financial needs.
Go into standardized testing exams confident and prepared for success.
Eliminate the stresses of applying for financial aid and scholarships.
Have a variety of colleges that what YOU to attend, leaving you choices at the end of your senior year.
Yes, Really.
Well, all of these dreams can become a reality, simply by learning a few fool-proof strategies that will improve your admissions chances.
I want to introduce you to the college application game changer: Admission Fruition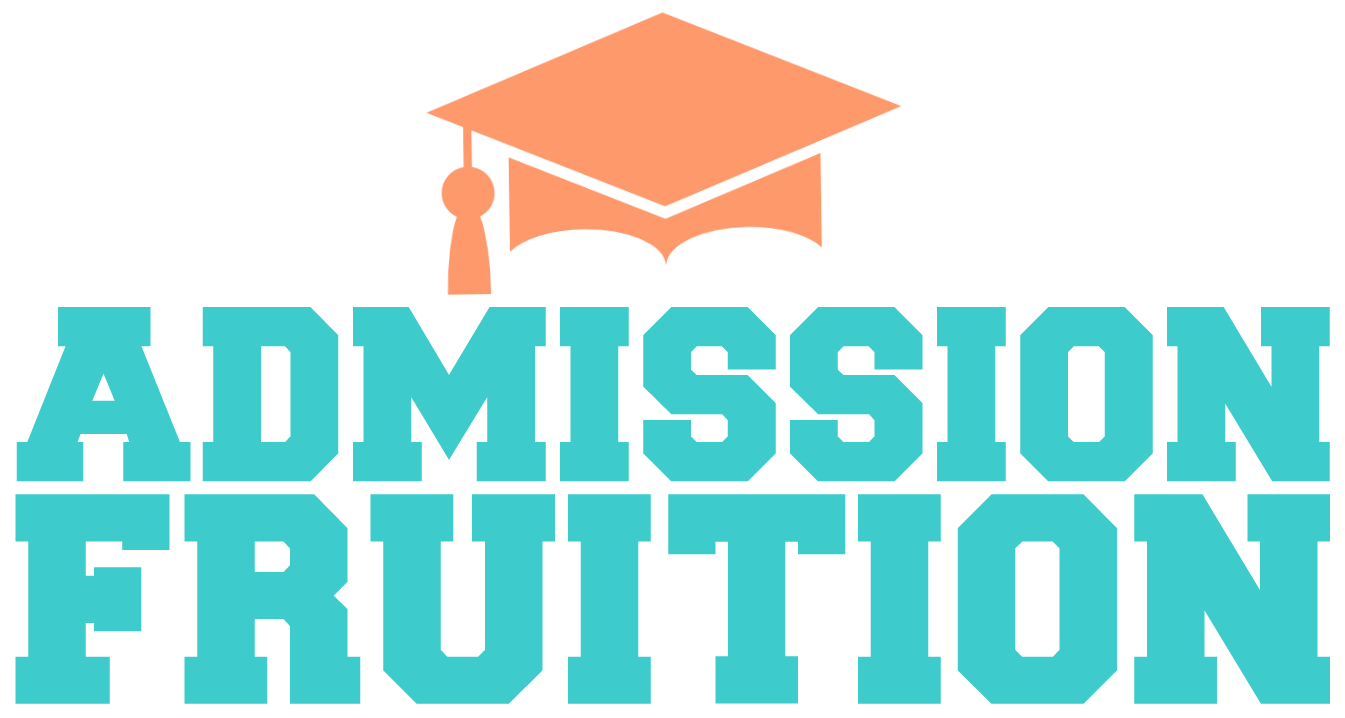 Admission Fruition is my step-by-step course and community where I'll teach you my highly effective 4-year high school plan, so you can stop applying to colleges blindly and start receiving acceptance letters (and MONEY) from the schools of your dreams.

Discover ALL the strategies I've taught to thousands of students via YouTube, my published college admissions book and through mentoring -- strategies that will dramatically change your college admissions journey!
These are the same strategies I used to receive full-tuition scholarships from 3 of my top universities and to be offered over $500,000 from all of my schools combined.
And the icing on the cake? I'll show you how to be yourself during your college application -- how to find your unique story to leverage for getting in. We're not just trying to be a cookie cutter applicant here. We're taking what you know and what you've done and showing a college why they need you on their campus.

Let me take you back to when I first decided I wanted to apply to college.
It was a big deal. I was the first in my family to decide they wanted to graduate with a Bachelors degree from a 4-year university. At the time, I already had been in a few honors classes and had gotten all A's in my classes. I loved school and knew I wanted to continue my education. But I knew that I had big dreams and that I would have to learn the ropes of admissions for myself. I started to wonder..
How did students like me get into their dream schools AND afford to go?
So, I started to research, talk to college students and brainstorm how I was going to set myself up for a successful admissions cycle during my senior year of high school.
At the time, I knew you had to have good grades and be in extracurriculars to get into college. But no one was willing to spill the beans on how you got into TOP colleges with FULL RIDES.
So I dug deeper and found students who were already where I wanted to be. I figured out the common denominator between all of their success stories and applied it to my own admissions process. And what happened?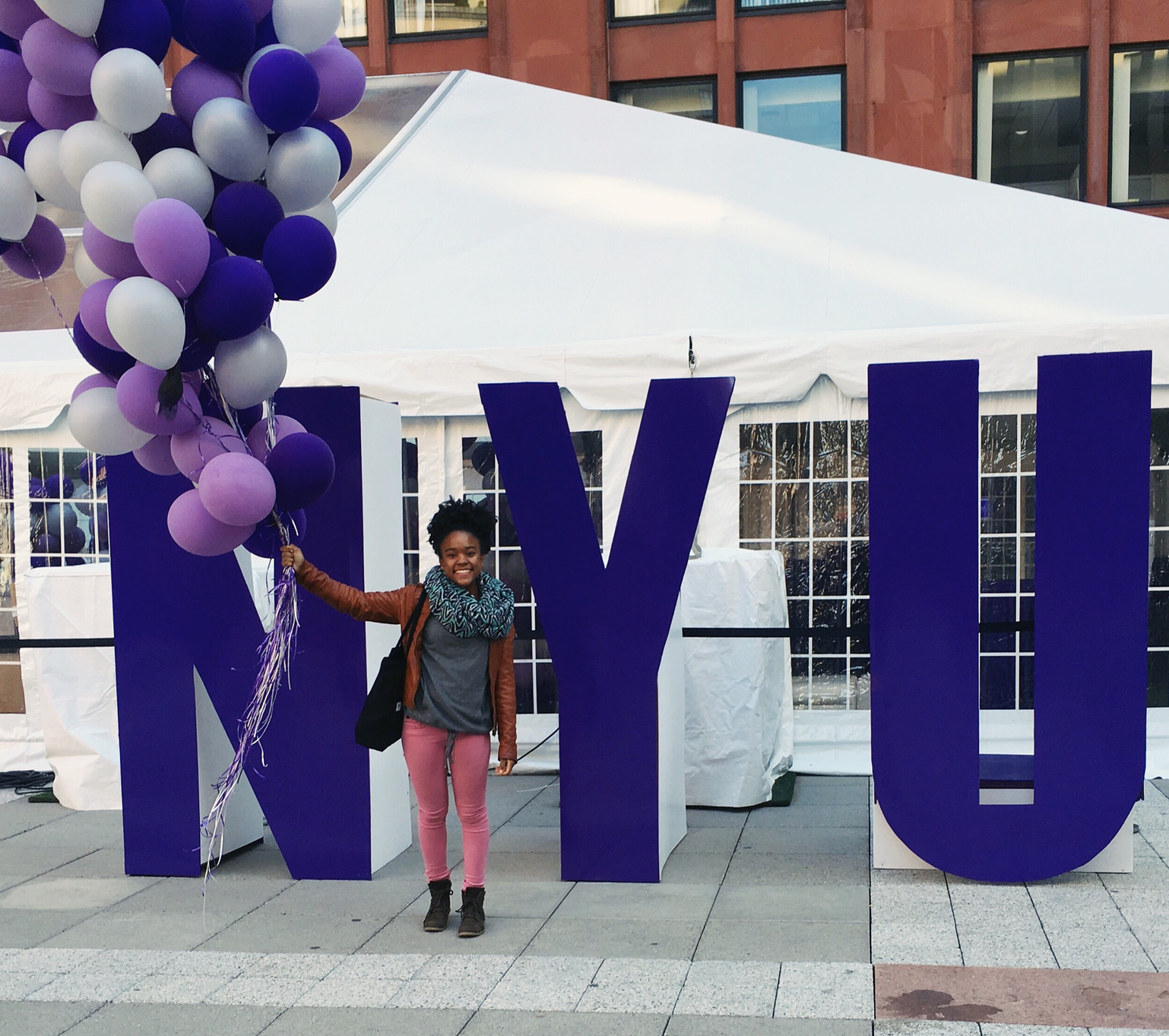 Out of NYU's 60,000+ applicants I was 1 of 30 people chosen to receive their prestigious MLK Scholarship which awards students $45,000 a year. (One of NYU's only merit scholarships!)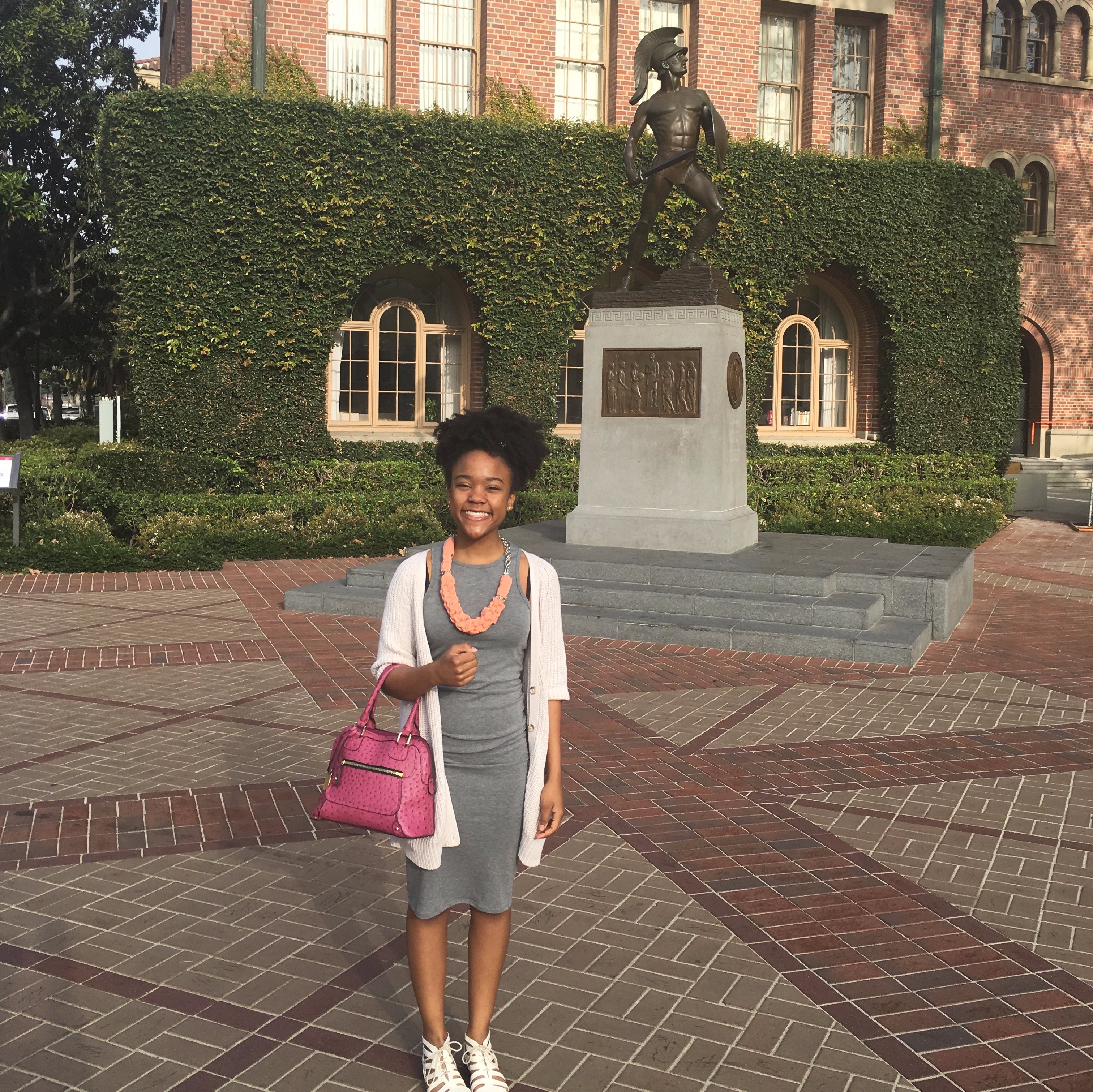 I was invited to interview for a half tuition award at the University of Southern California and walked away from the interview with double the amount.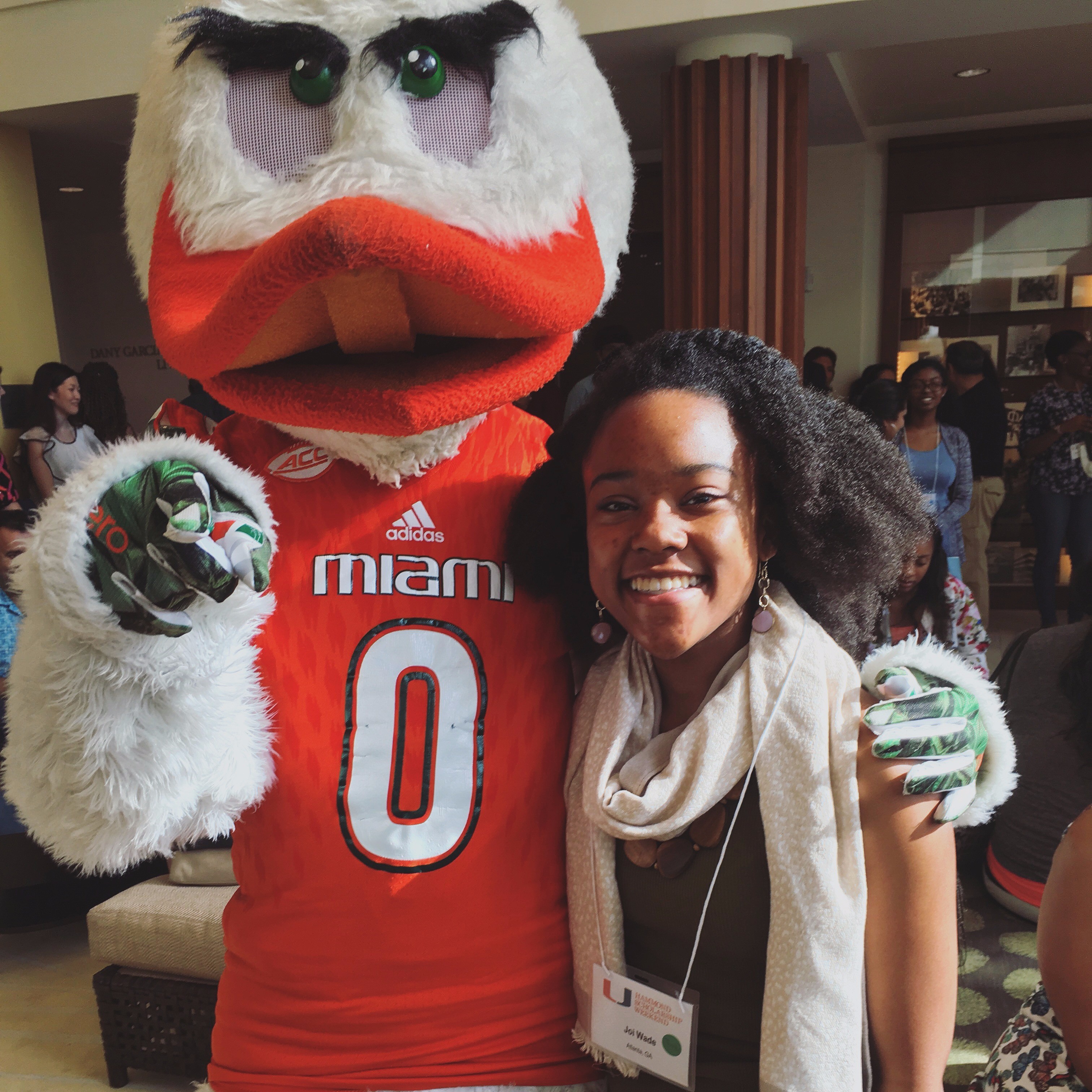 I flew to Miami to interview for the Hammond Scholarship at the University of Miami and was awarded a full tuition scholarship to study journalism there.
I was a finalist for the Tom Joyner HBCU Full Ride Scholarship, a program that pays for EVERYTHING (Tuition, Books, Room, Board) for a student who goes to a historically black college or university.
Today, almost 2 years after my application process, I spend time every day mentoring students like you with their college admissions journey.
What's included in the course?

---

---

Course Curriculum
Introduction
Available in days
days after you enroll
Module 1: Preparing for the College Admissions Process
Available in days
days after you enroll
Module 2: Searching for Colleges
Available in days
days after you enroll
Did I mention there are THREE free bonuses I am adding on?
---
Registering for Admission Fruition will not only give you access to all eight modules, with video tutorials, and worksheets, but you'll also get these bonuses, for free. Including...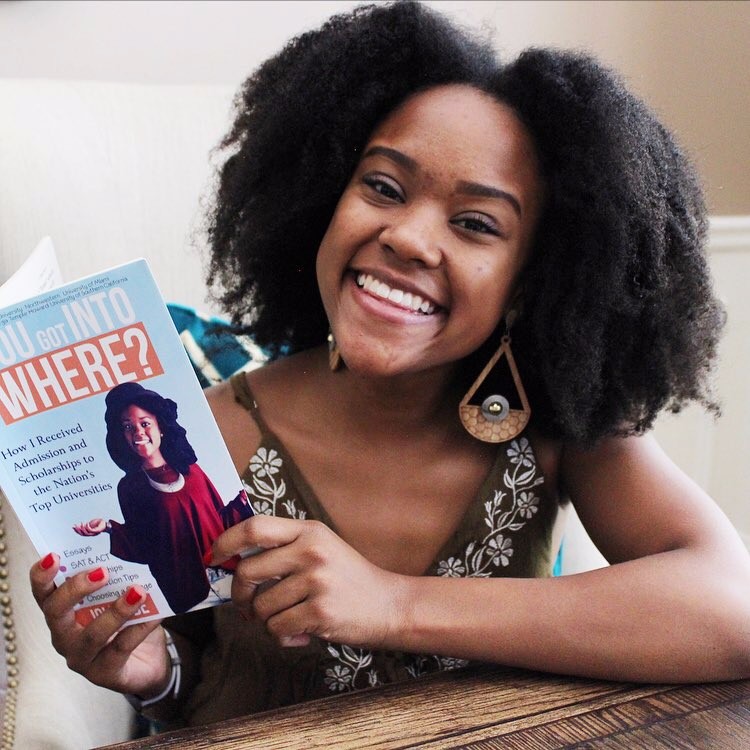 #1 The Hack the Common App eBook, a step by step guide to completing the Common Application
Yes! Everyone who purchases this course will get a complimentary copy of the Common Application guide book that will walk you through each section of the application. The 27-page booklet includes secrets to efficiently filling out the application to enhance your academic and extracurricular accomplishments. The guide will help students wage the common application to get admissions officers' attention.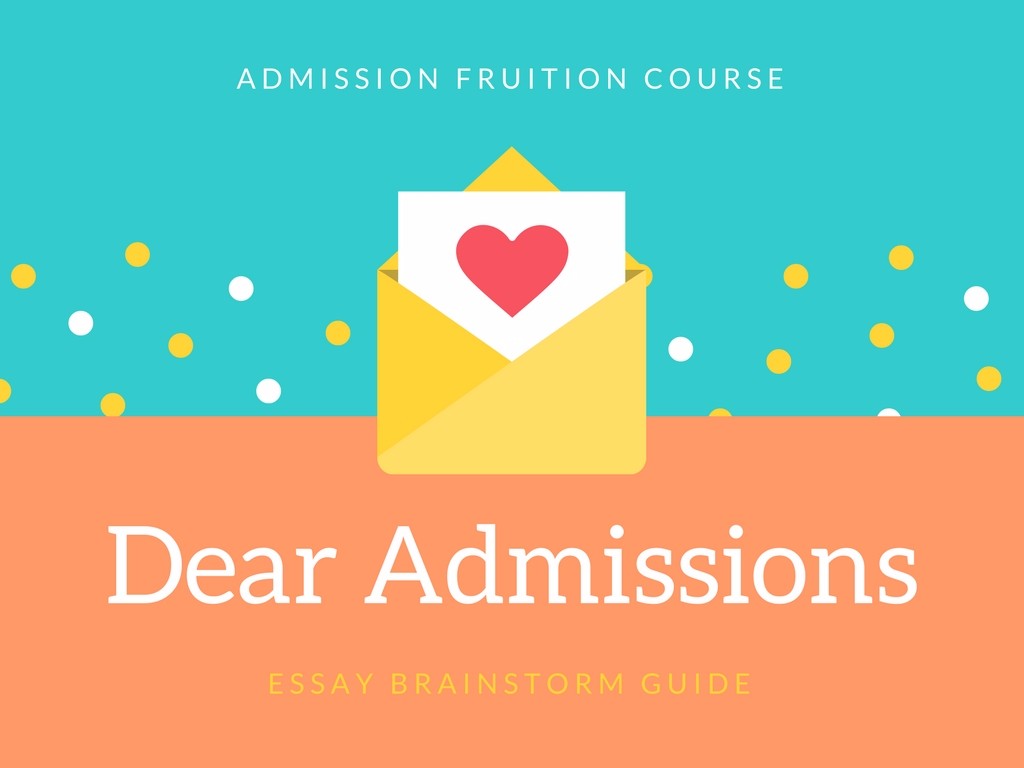 #2 The Dear Admissions workbook, a guide to brainstorming your college essay ideas

This brief workbook details how to start thinking about your college essay idea. After using this workbook you will be able to formulate a unique and captivating essay that is far from "cookie cutter."
#3 Lifetime access and free updates to the course.

Information about college admissions is always changing. I want to make sure that the course has the most relevant and up to date information on your standardized testing, common application and essay writing. Because of this, I will update the course periodically for free!
You've got two choices here...
---
You could depend on a guidance counselor who has thousands of students to help and a cousin who applied to college 15 years ago to give you an idea of how to get to your dream school (which often leaves you without personalized attention or a dollar in your pocket).
OR...
You could steal my admissions strategies and get results when you open your decision letters.
Think about where you want to spend your next four years of your life. The type of people you want to be around and the courses you want to take. The alumni network you want to be a part of when you graduate. The amount of money you want to owe back to the bank or government when you get your degree (hopefully $0)!
Do you have a proven plan to get there?
You can use the step-by-step process I teach in College Admisisons 101 to help you achieve your admissions goals.
What will you choose?
Your Instructor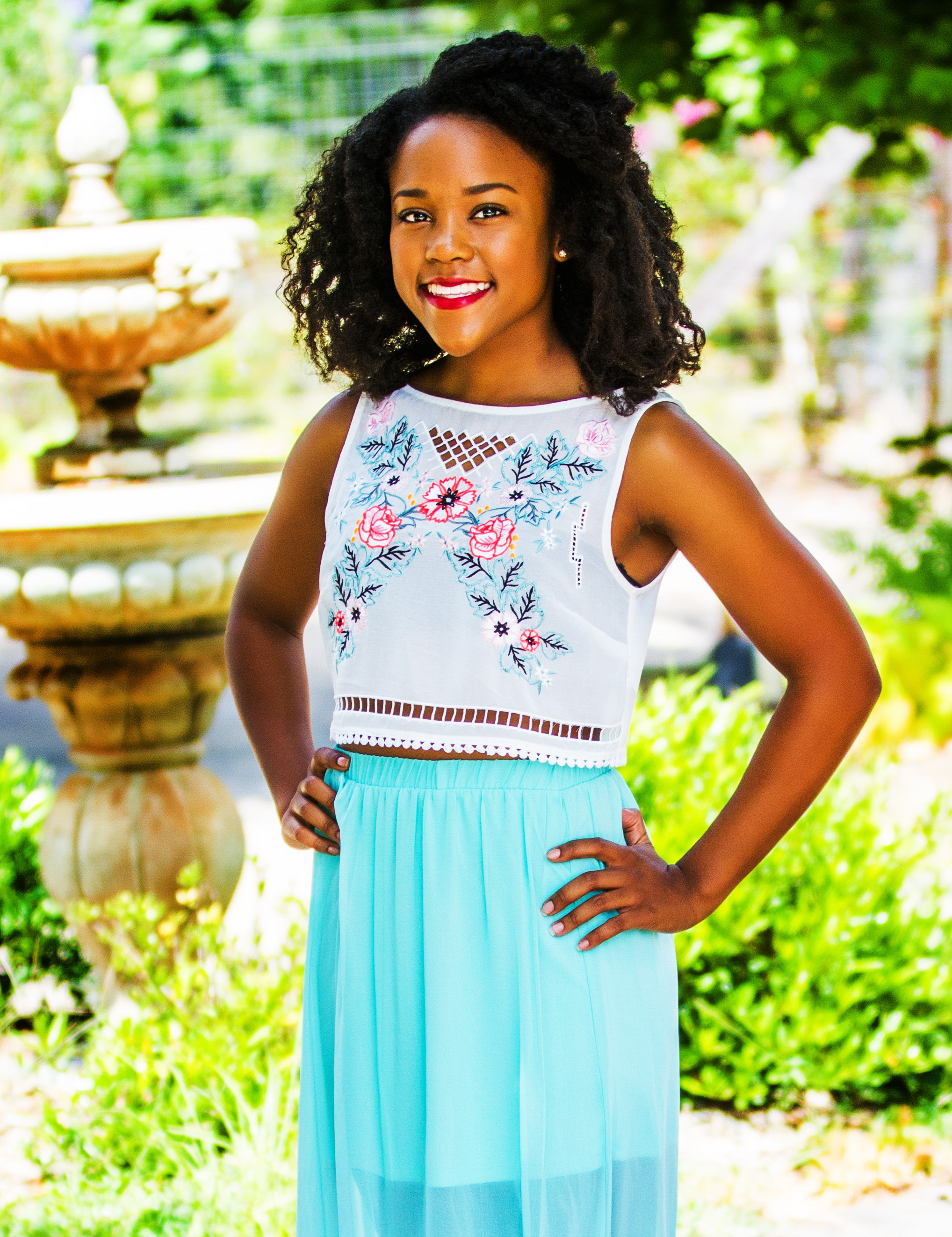 Joi Wade is the Author of You Got Into Where?: How I Received Admission and Scholarships to the Nation's Top Universities.
Joi completed the college process in 2016 and was awarded 3 full tuition scholarships to the University of Southern California, New York University, and the University of Miami. She was also admitted to other prestigious universities like Northwestern University.
Joi has experience tutoring students on the ACT exam, advising college essays, and mentoring high school students who wish to attend their dream universities.
She also shares college admissions advice on her YouTube channel which has over 1 million channel video views.
After she published her first book at the age of 17, she created the You Got Into Where? Blog and online community for high school students. The blog is 100% ran by high school and college student contributors who wish to aid their peers in the college process.
Joi hopes that her courses will help you gain admission and scholarships to your top colleges.
Who is Admission Fruition for?
High School Freshman AND Seniors. Heck if you are in middle school and are super excited about the college process I would put this course on your wish list. This course outlines everything you should be doing every year of your high school career to better your admissions chances.
Students who want to go beyond the "school everyone goes to." I grew up in a small town where everyone went to the same local state schools--which are fabulous, but that was not my goal. I wanted to leave my home town and go to school where I would love the city, professors, extracurriculars and overall atmosphere. I wanted to branch off and meet new people. The schools I were looking at were a little more competitive (let's talk about a 14% acceptance rate) than the local colleges.

People with families who are depending on getting scholarship money. My family was not low-income enough to receive need-based aid, but not high-income enough to be able to afford the price tag of an expensive university. I had to find a way to get merit-based scholarships to pay for my education.
Smart, hard-working students who need an extra edge for the schools on their college list. I already had the grades to get into the schools around home. But I wanted to get into hyper-competitive schools and didn't really know if I had a chance. This course will teach you how students like me added an extra edge to their applications.

Who is Admission Fruition not for?
Students who are not passionate and/or concerned about their academic and financial future. If you plan on applying to college the day before the application is due, you won't have time to implement the strategies taught in this course.
Students who don't need to be admitted to their top universities with scholarship money. I don't want my student's enrolled in this course to just GET IN. I want you to be able to afford to go.
Frequently Asked Questions
When does the course start and finish?
The course starts now and never ends! It is a completely self-paced online course - you decide when you start and when you finish.
How long do I have access to the course?
How does lifetime access sound? After enrolling, you have unlimited access to this course for as long as you like - across any and all devices you own.
What if I am unhappy with the course?
We would never want you to be unhappy! If you are unsatisfied with your purchase, contact us in the first 30 days and we will give you a full refund.
What format is the course content delivered in?
The course materials are shared as video content, slides, and actionable worksheets. The course also includes a copy of the You Got Into Where? college admissons book. So, whether you prefer to read, write, watch, or listen to the content, you'll be covered.
Could I just find this information for free online?
Almost anything is available to people with the internet, however, I found that with college admissions information there is a lot of outdated and cookie cutter advice being circulated. The key to standing out in the admissions process is not being like every other student. Think about how many thousands of people read that "College Essay Ideas" article. Taking the next step to make yourself unique could be the factor that leads to an acceptance letter.
Why wouldn't I just buy a college admissions book?
College admissions guides are great! This course is different, however, because it includes video modules, actionable worksheets, ebooks, and a college admissions advisor (Joi Wade) to provide on demand guidance in our private Facebook Group.
This course would be a big investment for my family. Is it really worth the price?
I know, the last thing that you would like to do is spend more money during the college admissions process. However, the correct investment now can save you hundreds of thousands of dollars later down the road. If you are on the fence about whether you are going to be admitted or get scholarships to your top universities, this course is a valuable and justifiable investment,